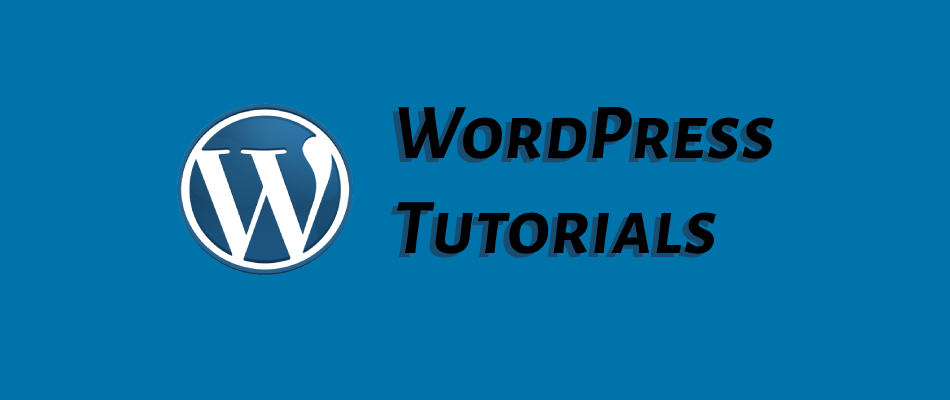 How to Expire WordPress Posts and Pages
How many times have you wished to expire a WordPress Post or Page only to discover it must take action manually?
Whether to end a contest, game, sale, or product/service in the wee hours of the morning and right in the middle of a busy day of meetings, I have just the answer you're looking for.
Today's tutorial explores the various options available for those with a desire to expire WordPress Posts and Pages automagically.
Let's dive in and review plugin expiratory options!
Easy Post and Page Expiration using WP Post Expires
If you're in search of an easy-to-use, intuitive plugin that is lightweight and does not degrade your website's performance, then look no further than WP Post Expires.
This open-source plugin is gaining in popularity and usage since it's debut. Its lightweight functionality makes it the perfect plugin to not degrade overall website performance.
Another great thing about WP Post Expires is its simple interface.
Whether you aim to expire Posts and Pages, or other custom post types, WP Post Expires allows for the following expired actions:
Move to drafts
Move to trash
Add custom prefix to title
In the settings for this plugin, you are able to set the default expired actions, supported post types, and default prefix. Personally, I prefer the Move to trash option over Move to drafts.
I'm not certain I would use the Add custom prefix to title setting, but I do understand the value in having it as an option.
The one downside of WP Post Expires
The only downside to WP Post Expires is it can be a bit buggy if your WordPress website is not running 5.0.
But as you can see below in my quick video tutorial, WP Post Expires is quite intuitive and easy to use — whether using WordPress' Gutenberg or Classic Editor.
Greater Expiratory Functionality using Post Expirator

(My Fav)
If WP Post Expires leaves you desiring a bit more, then worries at all. I have just the plugin to bring you greater expiratory functionality to WordPress Posts and Pages.
While I like WP Post Expires, Post Expirator truly takes the experience of expiring Posts and Pages to the next level.
Post Expirator offers a trove of methods to expire posts, more than WP Post Expires. In addition to expiring Posts and Pages as Drafts and Trash, Post Expirator offers additional expiratory options:
Delete
Private
Stick
Unstick
Categories: Replace
Categories: Add
Categories: Remove
What makes this plugin so special is the use of Private, Stick/Unstick and Categories options.
Setting the private expiratory option
The Private expiratory option is a clever option to use when revealing a Post or Page publicly for a set amount of time, requiring a password after the time passes.
The Post or Page is still available for viewing by subscribers or readers, unlike Draft, Delete and Trash options, but simply requires a password for viewing.
Setting the stick and unstick expiratory option
The Stick and Unstick options allow to make Posts and Pages stick on the first page or home page of your website in the blog listings section.
If you produce a lot of content daily, then this is the perfect solution to keep a certain Post of Page visible for a set amount of time.
Setting the categories expiratory option
As for Post and Page Categories, simply replace, add, and remove categories for specific pages in conjunction with the Ultimate Category Excluder.
It's a bit more involved to remove the visibility of Pages and Posts using the categories method, but it can be easily accomplished.
The one downside of Post Expirator
Now that you know all the good about Post Expirator, time for the bad. In actuality, the only bad news is if the creator(s) of this plugin neglect to keep it updated.
Which at the time of this tutorial, Post Expirator hasn't been tested with the latest 3 major releases of WordPress — although it shows to have been last updated 3 weeks ago.
But as you can see below in my quick video tutorial, Post Expirator is robust, yet intuitively easy to use — seamlessly integrating with WordPress' Gutenberg or Classic Editor.
Closing Thoughts
There are likely many other options available, like the recently released Post expire date Sidebar, to expire WordPress Posts and Pages.
Post expire date Sidebar is likely a good option to review. However, I personally prefer to use a plugin with at least a couple of thousand downloads and reviews.
But based on the screenshot of its interface, Post expire date Sidebar is well on its way to garnering positive reviews and thousands of downloads.
Nonetheless, WP Post Expires and Post Expirator are exceptional plugins to try with you WordPress website. At least there are a handful of options to work with should one of these expiratory content plugins not mesh well with your website.
In closing, don't hesitate to drop a comment or question below should this help you or should you encounter technical challenges with plugins.