Not much has changed with the domain name search experience since the early days of the internet.
The process in and of itself is timeless in general. I mean, a person either has a dream or idea about launching a website of some sort, and they visit a domain registrar of their choice to verify domain availability.
If the .com domain is taken (which is highly likely these days), then searchers likely append or prepend words or letters, in some cases they add hyphens or dashes, or get cute with adding or removing an assortment of letters to create a brandable domain.
Nevertheless, searchers spend quite a bit of time searching and hoping their domain of choice is available while using a less than stellar domain name search user experience.
While attending NamesCon 2018, I attended a Tools Talk (Why Searching For A Domain Name Sucks) given by Tony Kim, Chief Marketing Officer of Hexonet, that outlined Hexonet's three-pronged strategy for transforming the future of the domain name search experience.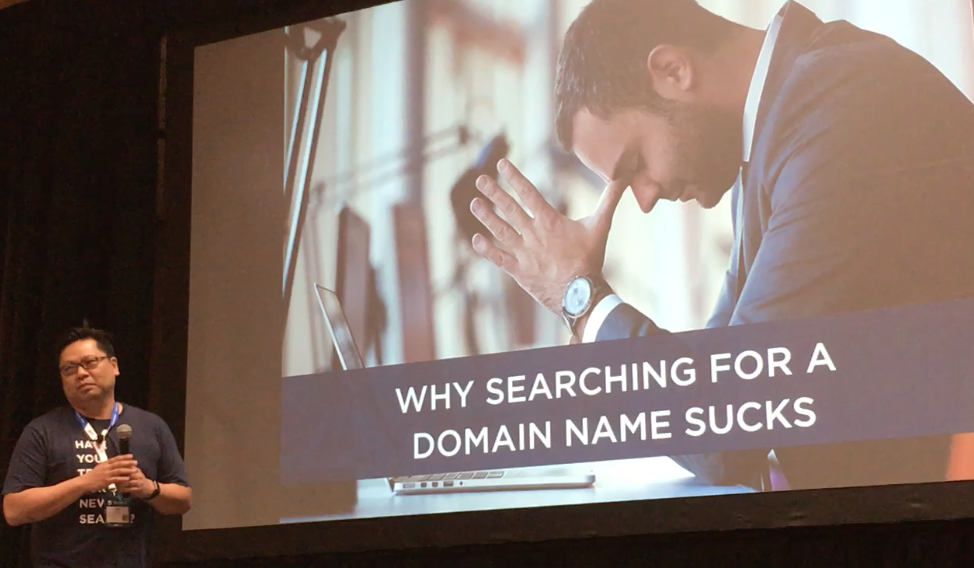 It's been a while since I shared a domain sale experience. The reason I'm highlighting today's story is based on my latest experience selling a domain to a buyer that's likely a Chinese domain investor.
How do I know that the domain buyer is a Chinese domain investor? I don't know with great certainty, but it's highly likely based on what I'm about to share with you.
I'm glad to report a few months into 2018 that I've been blessed with an influx of favorable domain inquiries. In fact, most of my sales started last November.
However, this specific domain request arrived a few weeks ago and intrigued me because of the following reasons: Continue reading →
It's Saint Patrick's Day, and I'm sharing with you this upcoming week's expiring emoji domain auctions! ☘
The last month or so has brought a large tsunami of emoji domains expiring.
And although the Discount Cost Club likely provides the most competitively-price renewal  fee when it comes to emoji domain, emoji domain owners have surprisingly passed on renewing approximately 6-7 thousand emoji domains.
Nevertheless, this week brings a batch of 123 emoji domain auctions set to expire, including 39 country flag emoji.
Can country flag emoji domains be the lucky charm to jumpstart emoji domain sales? 🤔 Continue reading →
If you're like me, then you're bound to visit a number of your favorite websites and blogs in a given week to consume the latest and greatest news.
And if not visiting your favorite websites, then you're likely trying to keep up with email notifications about the latest blog content, video (Yes, YouTube feeds too!), or podcast.
Today, I'm letting you in on a little secret that should help you simplify and effectively manage of your favorite websites, and their notification of new blogs, video, and podcast content. Continue reading →
It's the 4th consecutive week that GoDaddy expiring auctions have delivered a tidal wave of expiring emoji domains.
To date, just over 5,000 emoji domains have expired in the last 30 days, including this upcoming week. Continue reading →
In today's podcast, I go behind the scenes and discuss new top-level domains with one of the best domain broker's in the industry, Jebidiah Burnett. Continue reading →