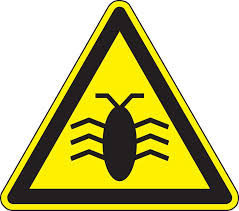 GoDaddy Settles for Buggy API
Just wanted to report back after a fellow reader questioned about my original GoDaddy API post.
It's been an interesting two weeks since I wrote first encountered and reported a GoDaddy API bug pertaining to domain availability.
Coming from 15+ years of enterprise software development experience, I initially assumed I invoked the error.
However, I was relieved when GoDaddy responded via email agreeing that I had found an API bug. 
Again, that was two weeks ago and counting.
Since then, I've had at least 5-6 exchanges only to arrive at the conclusion that checking the domain availability of .ws or ccTLD in general is going to be a bit spotty to say the least.
I'm glad my current project that I'm advancing towards completion isn't a life or death situation that relies on five 9's as its SLA.
However, should you choose to implement projects using GoDaddy's API, one thing to note about using GoDaddy's domain availability API to check domains is ensuring that the checkType parameter's value is set to FULL.
Apparently the default setting is set to FAST which is built for optimization and performance. The FULL setting is supposedly built for accuracy.
I use "supposedly" loosely because it works when it feels like it. I spot checked 50 .ws emoji domains, and 10 were identified as taken that were actually available for registration.
I ask responded back to my GoDaddy support ticket requesting ETA a week or so ago, but haven't heard back. 😏
In closing, if you use the GoDaddy API, just be aware to do THOROUGH checking of the implemented API functionality.
Cheers to buggy software, or not…  Oh yeah, and Happy 4th: 🗽🎆.ws